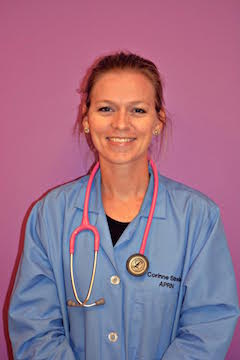 Corinne Streble A.P.R.N.
Corinne completed her undergraduate and graduate degrees at Spalding University in 2007 and 2014. She is Board certified as a Family Nurse Practitioner by the American Association of Nurse Practitioners, and a member of the National Association of Pediatric Nurse Practitioners. She worked as a nurse in the Newborn Nursery and Postpartum Unit at Baptist East for 7 years. Corinne also began her time with South Louisville Pediatrics as a patient.
Corinne has a devoted husband, and four busy children, who keep their parents up and moving. She can be found at numerous area sporting events, cheering on her children, their teams and their classmates.