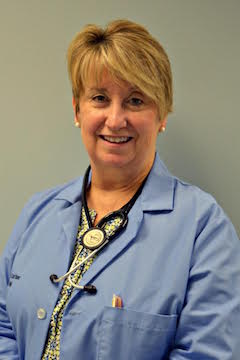 Lesli Carter A.P.R.N.
Lesli has been caring for ill and injured children at Kosair Children's Hospital in Louisville for over 35 years. She completed her graduate studies at Indiana Wesleyan University in 2011 and is a certified Family Nurse Practitioner through the American Academy of Nurse Practitioners. Lesli was also a member of the Kosair-Children's "Just for Kids" Transport Team.
Lesli is the proud mother of three, and grandmother of four wonderful children. She enjoys watching her grandchildren grow, spending time with her bible study group, and traveling.